NOVEMBER 2018
My interview in Kiekie tabloid #24,
click here

MAY 2018
Art cards from the series 'a soft breath in the cold dawn' are for sale in my store.
Trailer kaarten from Vivian Keulards on Vimeo.
15TH

OF NOVEMBER 2017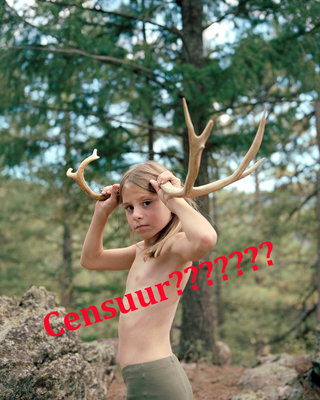 A lot is happening this week. Two portraits I made were removed from my exhibition at the
WTC
The Hague Art Gallery. I was upset by this and wrote a column about it and shared it on Social Media. One day later I was national news. You can read my column down here and listen to the radio interview
here
. Three national newspapers (NRC, Trouw and AD) wrote about this.
My Nasty Encounter with Censorship
Last weekend, I got a phone call from
WTC
The Hague Art Gallery that they took two of my portraits off
the wall. Since October 19 (or since the 19th of October), two photo series hang on the walls of the gallery: "Flaming Grace" (portraits of red-haired children) and "Bloody Mary and Sloppy Joe" (documentary portraits of my time in the US). Business people walk by my work daily as the gallery is located within a commercial environment. An international company, renting an office within the
WTC
, complained that they think two images in my exhibition are offensive. It concerns portraits of two children with bare upper bodies: a red-haired little boy and the other one is my own daughter. The gallery has decided, after consultation with the
WTC
Executive Board, to take these images off the wall. They said they had no choice, they needed to respect the decisions of
WTC
.
The entire weekend I was upset because of this action. Of course, photography and art are a matter of
taste, you'll find something beautiful, or not. But to qualify my work as offensive? That's a comment I hear for the first time. I became emotional after hearing about this, but it took very little time to discover where this feeling came from. These portraits, that I made from the heart, where I tried to show beauty and innocence, have become infected. That makes me sad. Who on earth looks at these portraits this way? At my own child? What goes around in these viewers' heads? That's what gives me the chills!
That what these viewers see, and what I have intended to capture, are miles apart from each other.
Through my eyes there's nothing, absolutely nothing sexual or offensive in these portraits. The fact that
someone sees something totally different says a lot about this person. To let this issue pass me by
silently felt very wrong. I have to stand up for myself and my work. In fact, I also need to stand up for our community of professional photographers. Creative freedom suffers when we do not speak up.
Where do you draw the line between what is acceptable and what is not? A difficult discussion in these times, but I do know that I find the vision of this company heavily exaggerated, hypocritically prude and narrow-minded.
When I made this portrait of my daughter in 2010, she was six years old. She was like a fish in water in
the nature of the Rocky Mountains in Colorado. Together with a friend they were pretending to be deer,
holding the antlers to their heads. As a mother, I found this touching to watch. I saw my fragile girl
happy and confident again in this outdoor setting, and this after a difficult time as a preschooler in the
Netherlands. That's what I put in this portrait, and nothing else!
My images often leave room for interpretation. In fact, that cannot be otherwise, because everyone
looks at images with their own filter, their own luggage filled with experiences, education,
upbringing, standards and values. However, I find it insulting that my images are found offensive. I simply don't understand. This just happened in the Netherlands, where we still had a high standard of open-mindedness and tolerance. Which is exactly why I want to share this story. If we do not raise our
voices on this kind of issues, against this censorship, even coming from a commercial, business world, we create a ridiculous taboo. This is not what we want.
23TH of

JUNE 2017
They love my series and book Flaming Grace in Russia! I won 3x gold and 1x bronze in the Mifa contest. Look at the other prize winners
here
.

14TH

OF DECEMBER 2016
A very nice interview with a regional Dutch glossy: Navenant. You can find the interview in the Tearsheets.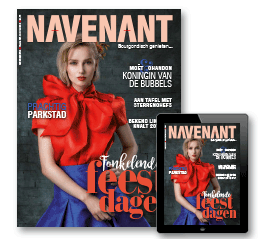 10TH

OF DECEMBER 2016
Today in the Dutch newspaper Trouw my project of young people becoming an adult. You can find the full article in Tearsheets.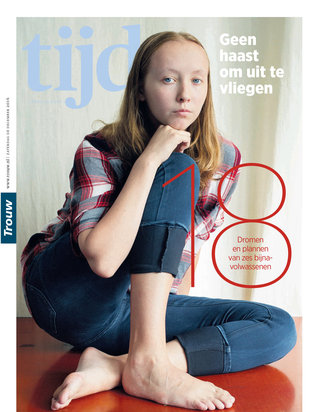 5TH

OF DECEMBER 2016
My series Flaming Grace will be shown at the
Annenberg Space for Photography
, coming Thursday evening, the 8th of December, in LA. If you're in the area, don't miss it. It's going to be a fantastic slide show event with great portrait photographers!
19TH

OF NOVEMBER 2016
Today in Volkskrant Magazine, Smaak.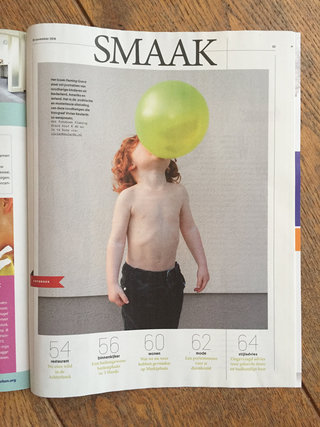 16TH

OF NOVEMBER 2016
The hairdresser's store Sjenkels in Leiden made this great art piece for me. The got my book Flamin Grace as a thank you.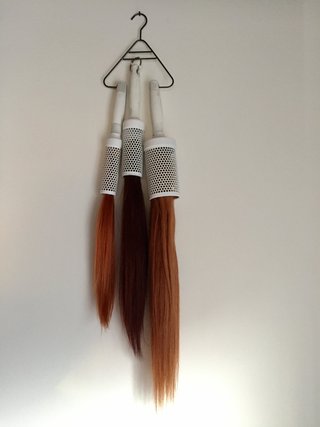 26TH

OF OCTOBER 2016
Great news! My series 'Me and My Selfie' made it to the
CRITICAL MASS 2016 TOP 50
of Photolucida. I feel very honored to be part of
this wonderful list
!
4TH

OF OCTOBER 2016
I was a guest on the regional radio yesterday with my book Flaming Grace. You can listen to it
here
.
24TH

OF SEPTEMBER 2016
Today in the Dutch News Paper Trouw.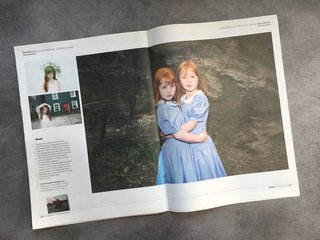 23RD

OF SEPTEMBER 2016
It's here, yes, yes, my first book: Flaming Grace. What a party!! Did you get your copy? You can now order it online in the store of my website!
Here
I am being very, very happy!
25TH

OF AUGUST 2016
I made it to the top 200 of Photolucida's Critical Mass again, wihoo! This year with my project Me and My Selfie.
Have a look here to view all the great finalists.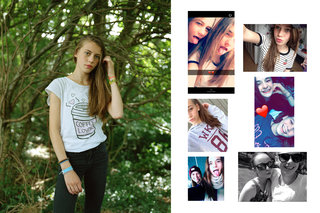 18TH

OF AUGUST 2016
Very happy to share the news that my series Me and My Selfie will travel to New York this September (21-25).
Photoville
will exhibit 10 diptychs in a shipping container.

21ST

OF JULY 2016
I made it! The book Flaming Grace is funded! I'm so grateful for the love and support I got during this crowdfunding campaign! Thank you, thank you ❤️! The journey was nerve wrecking, heart warming and exciting. I'm looking forward celebrating my book launch in September!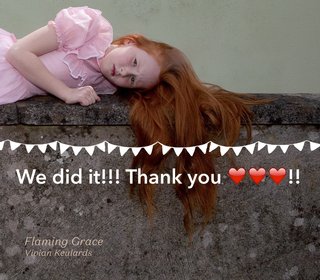 19TH

OF JULY 2016
In the newspaper of the Dutch province Limburg today…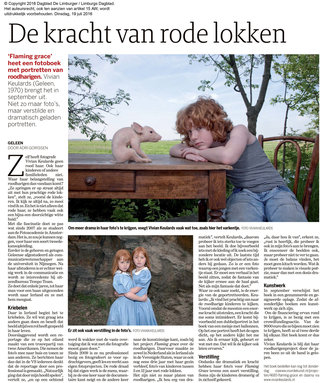 4TH

OF JULY 2016
Slowly getting there! I'm happy! We got 42% of the amount! That's good, but I still need more to get the book Flaming Grace printed! I'm working hard to promote the beautiful redheads.
Ignant
shared my project and today radio station
DMC
put together a playlist inspired by the portrait Taryn and Olivia. How great is that? Please consider buying a copy of the book and support my crowdfunding,
here's the link to the website voordekunst.nl
.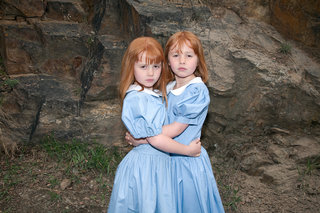 20TH

OF JUNE 2016
My crowdfunding for the book Flaming Grace just started! Please have a look
here
and consider buying an exclusive limited edition copy!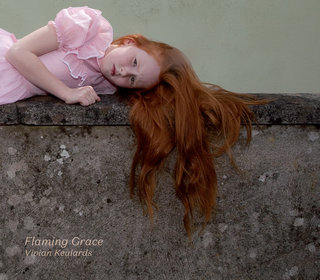 4TH

OF APRIL 2016
Very honored to be included in
this list of Dodho Magazine
, wow.

5TH

OF MARCH 2016
Today in the Dutch newspaper Trouw 12 pages of portraits and my interviews with the Navy girls. Yes! You can find the article in Tearsheets.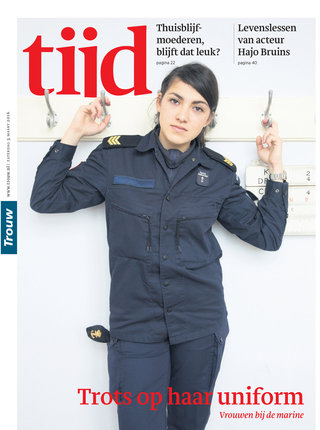 21ST

OF JANUARY 2016
I had the pleasure to talk to David Rosenberg about my series 'Behind her Uniform'. See the
publication on Slate
!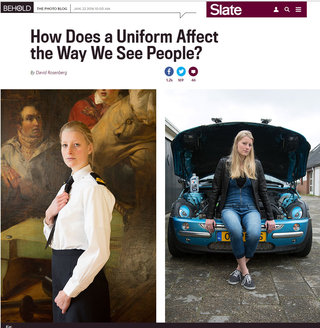 10TH

OF NOVEMBER 2015
Made it to the top 50 of
Critical Mass 2015 Photolucida
with my portrait series of the navy girls.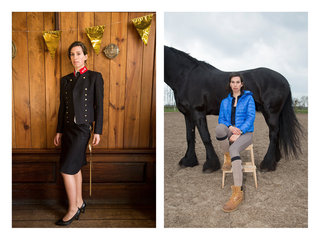 31ST

OF OCTOBER 2015
Oh happy day! The Dutch newpaper Trouw published my teenager-selfie project today, 6 pages.
14TH

OF OCTOBER 2015
Today Christie's Amsterdam opens it's doors to see the
YIP Art's collection of 2015
. On the 18th of October people can bid on the gorgeous photographs of well known Dutch photographers. All the money will go to
YIP
(Young In Prison) so they can proceed their wonderful work. I'm happy to be included in this auction with one of my portraits of the red haired children.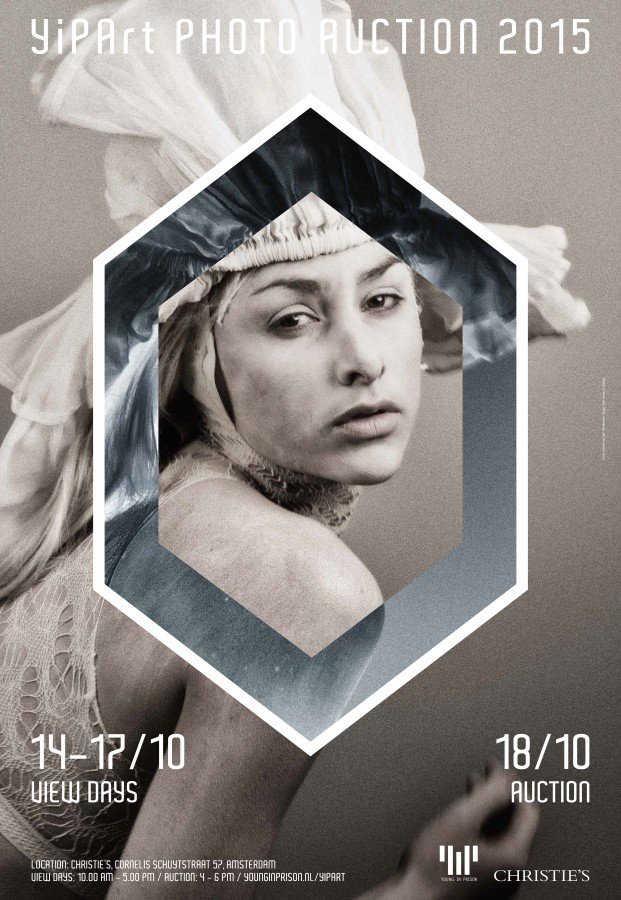 9TH

OF SEPTEMBER 2015
I'm excited to share that my new portrait series of Navy women is selected to the final round of
Critical Mass 2015
of Photolucida.
27TH

OF JUNE 2015
Made my début today in the Dutch national newspaper
Trouw
. I met Anthony Grimes in Denver two years ago and met him again for this interview in the Netherlands. It was a treat and an honor to portray him. Hope to publish more future work in the newspaper Trouw soon.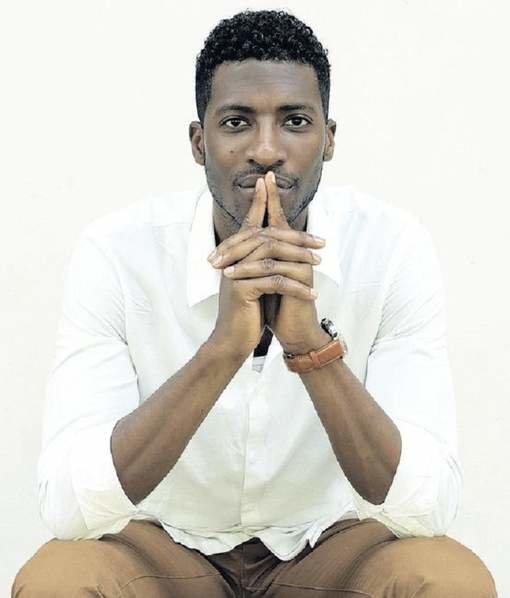 18TH

OF MAY 2015
Opening soon at the
Athens Photo Festival 2015
. I'm very honored to be selected from 1800 entries to be part of their Satellite Exhibitions!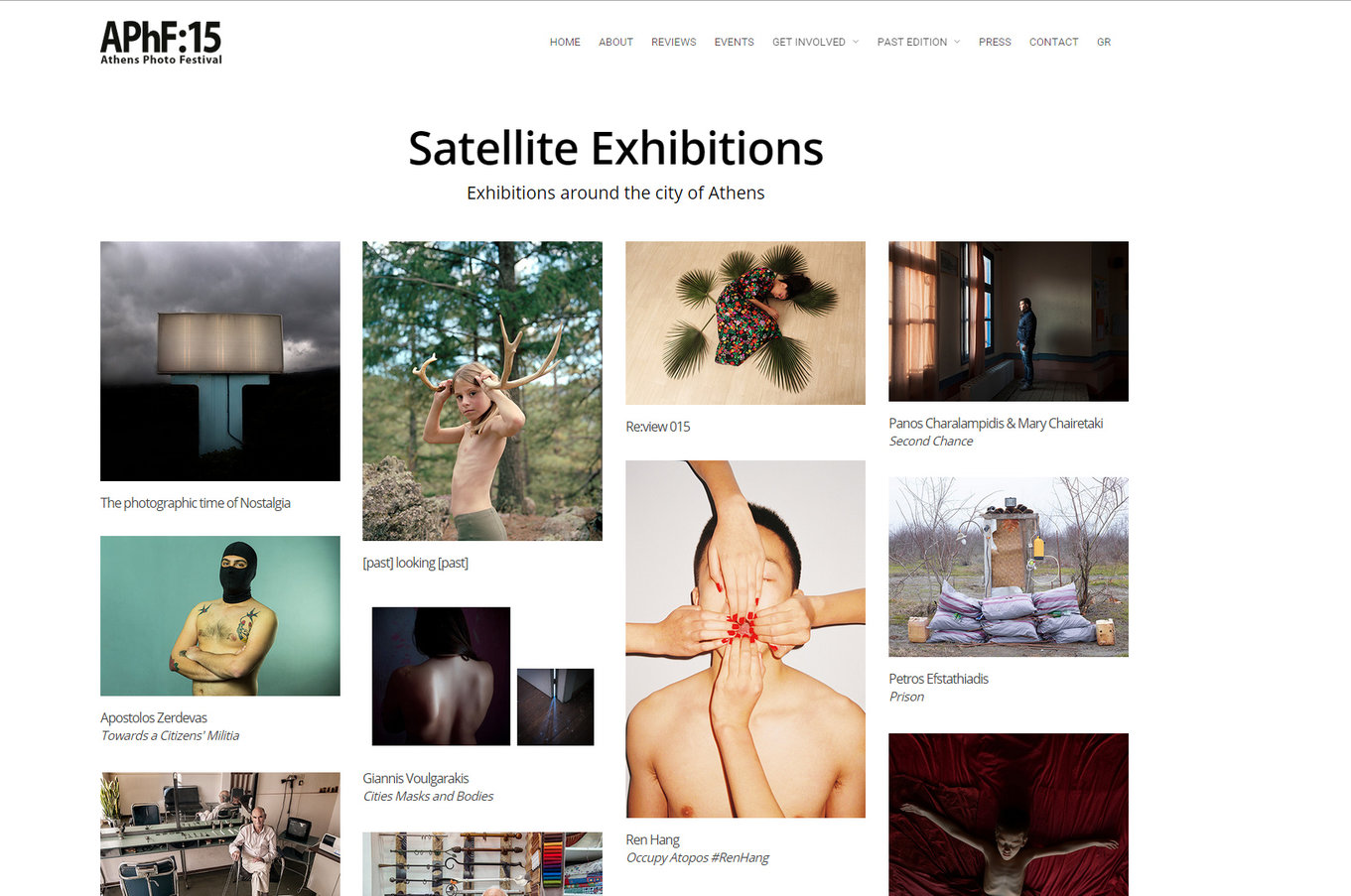 31ST

OF DECEMBER 2014
Gratefully I say goodbye to 2014. Thank you for the adventure, the trust, the love, my health, new friends, old friends, a home and the cutesiest puppy. Looking forward to fill my blank page in 2015. Happy New Year!
25TH

OF NOVEMBER 2014
Very excited to be part of this great art group exhibition at the 'Museum Het Domein' in Sittard (Netherlands). It's the first time three of my portraits are shown among different categories of art. The exhibition will show work in the field of photography, video, performance, sound, sculpture and painting. You're invited for the vernissage on Saturday the 13th of December,15.30u!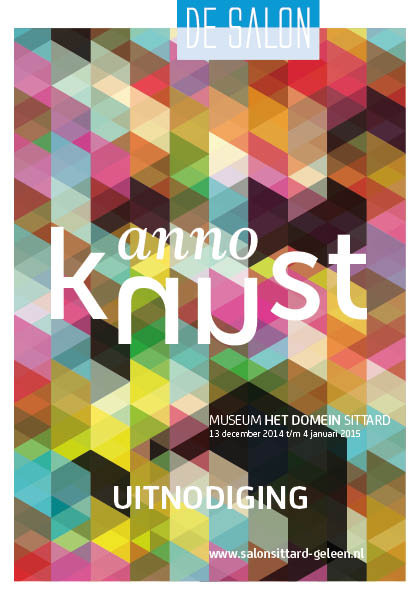 13TH

OF NOVEMBER 2014
Busy working on my first book (yes!) 'Elusive Beauty', several new projects (I'll share more as soon as possible) and finding my way into the world of Dutch photography assigments.
Please, to stay up to date with my work, like my FB page here:

25TH

OF SEPTEMBER 2014
Very honored to be invited to show my body of work '80439, Bloody Mary and Sloppy Joe' at the
Annenberg Space for Photography
in LA during their special slide show evening.
21ST

OF AUGUST 2014
On top of the great publication in their magazine New Dawn, I'm also part of their great celebration and exhibition at the Melkweg Galerie in Amsterdam!

21ST

OF AUGUST 2014
My portfolio was published in the great Dutch magazine 'New Dawn', 6 pages.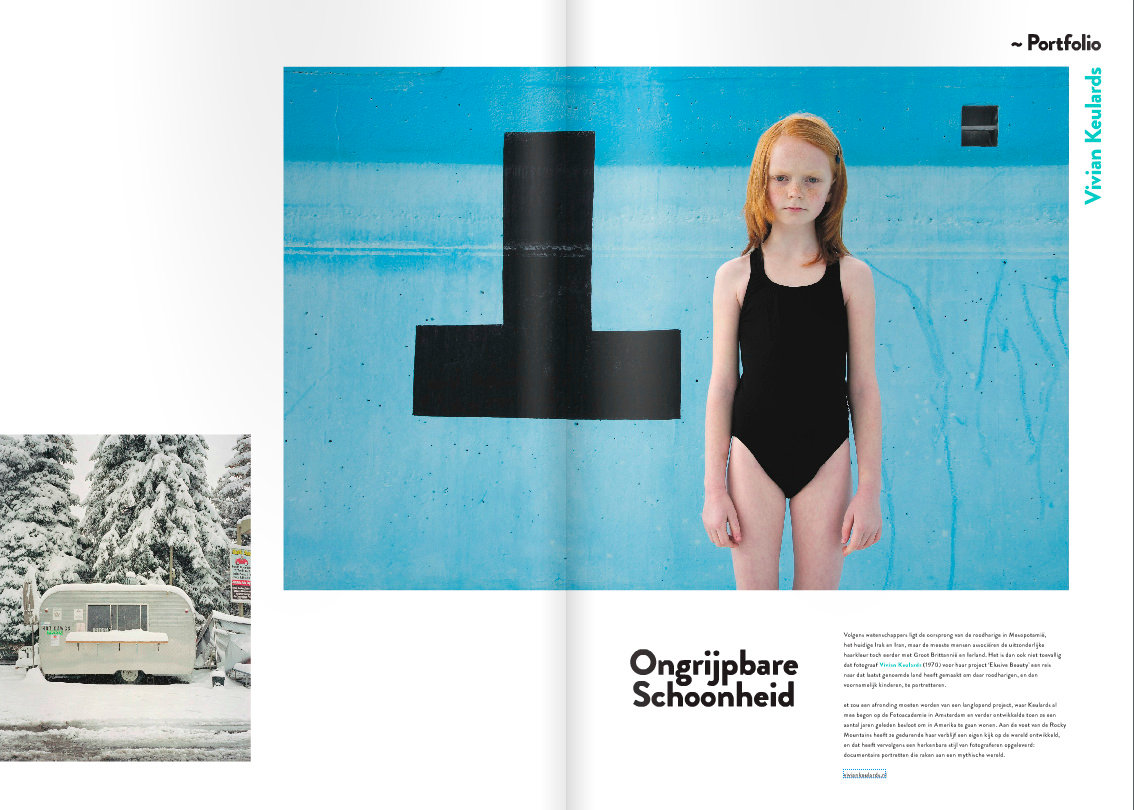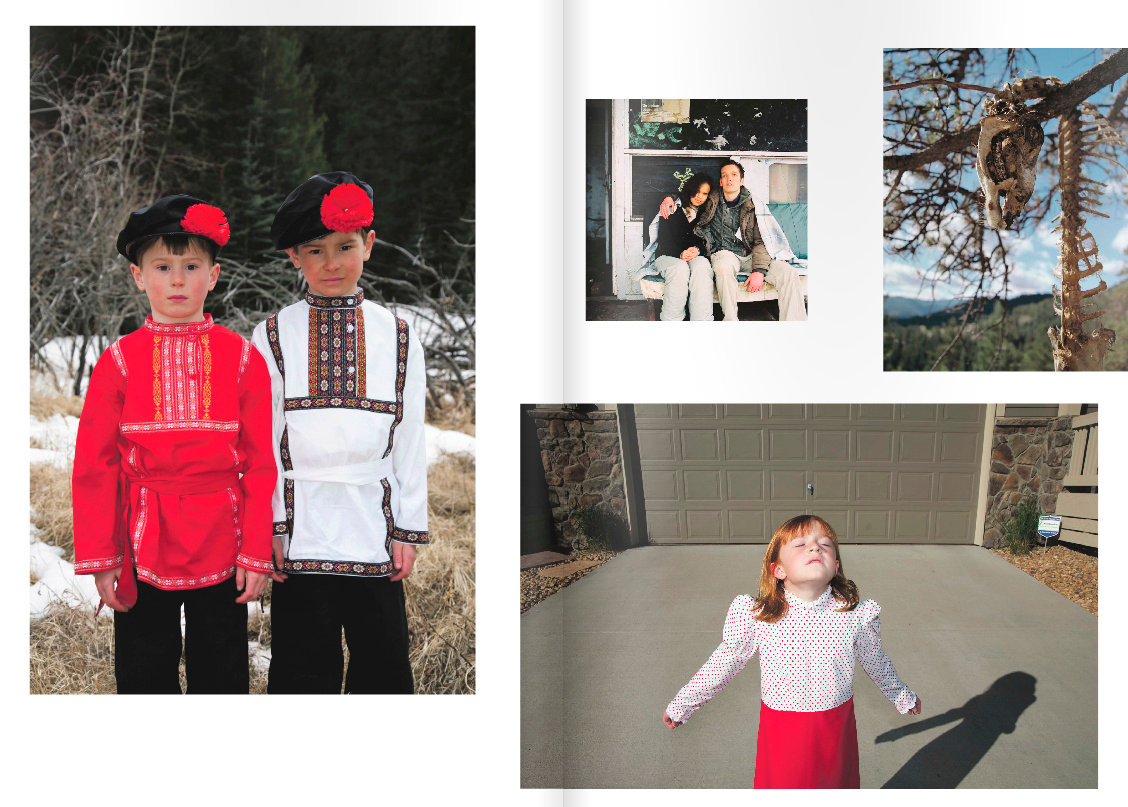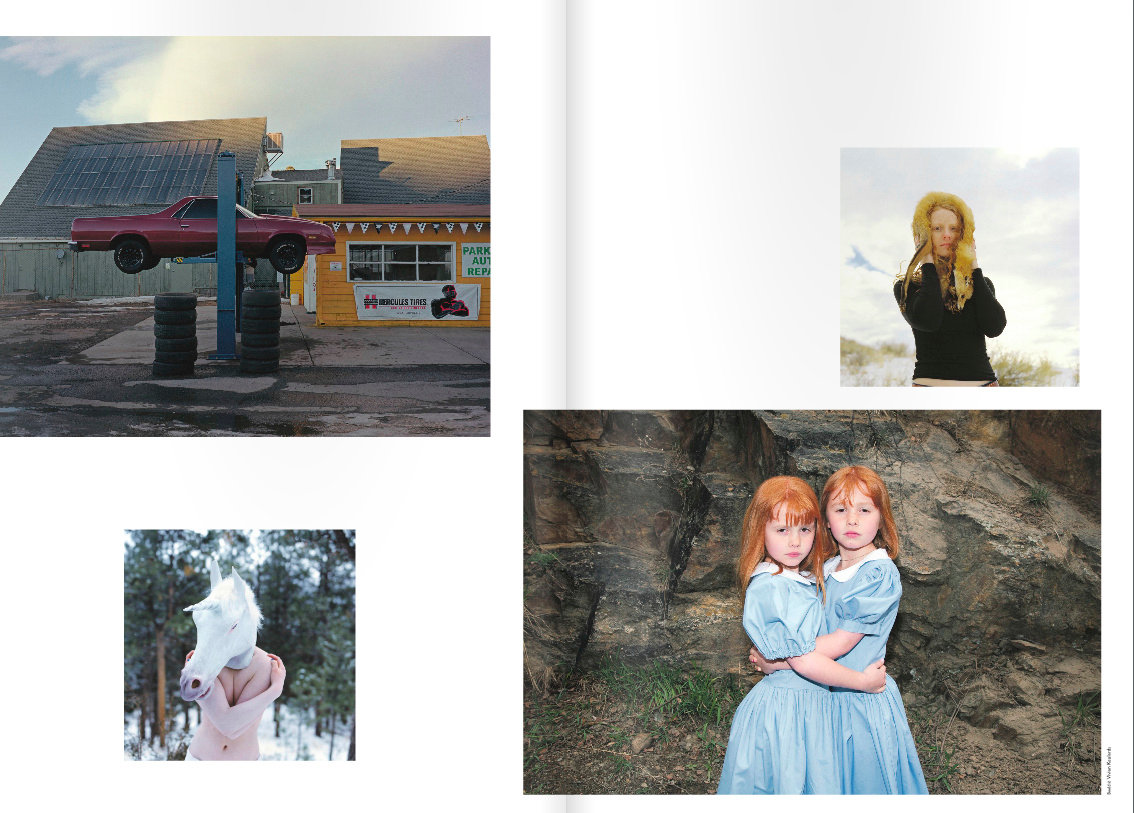 17TH

OF MAY 2014
In august, in Argentina!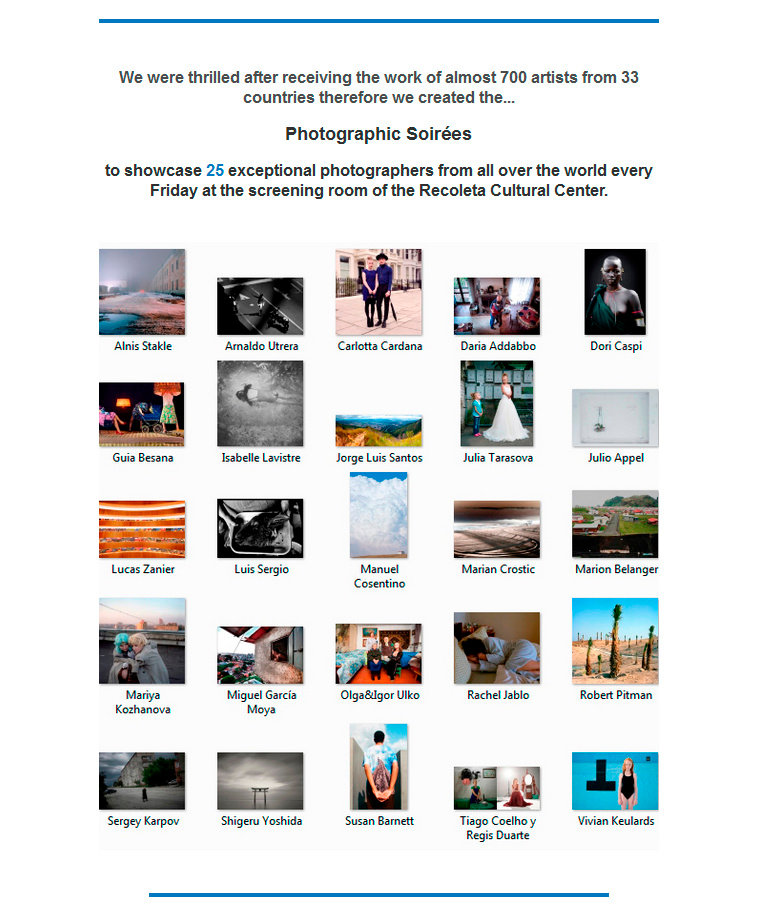 14TH

OF APRIL 2014
Planned my trip to Ireland at the end of May to shoot more portraits for my project 'Elusive Beauty'. Looking forward to this!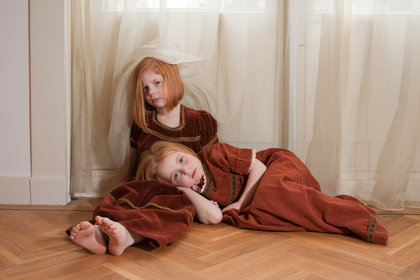 10TH

OF APRIL 2014
Some great exhibitions coming up!
In May
Kolga Tbilisi Photo 2014
, Georgia (shortlisted for the 2014 award), in June at the
Copenhagen Photo Festival
: The Censored Exhibition 2014 and in August my work 'Elusive Beauty' will be shown at the
Argentina Festival de la Luz

XVIII

Encuentros Abiertos
. I'm very grateful with these great opportunities!
15TH

OF JANUARY 2014
Dodho Magazine featured my work.
http://dodho.com/80439-bloody-mary-sloppy-joe-vivian-keulards/
9TH

OF JANUARY 2014
Jim Casper published my work '80439, Bloody Mary and Sloppy Joe' on LensCulture!
https://www.lensculture.com/articles/vivian-keulards-80439-bloody-mary-and-sloppy-joe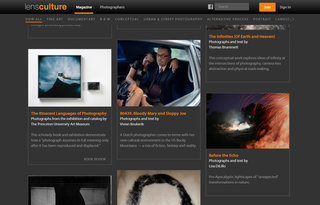 31ST

OF DECEMBER 2013
Have a wonderful trip towards 2014! May the new year bring you lots of good surprises, creativity, fortune, love and happiness!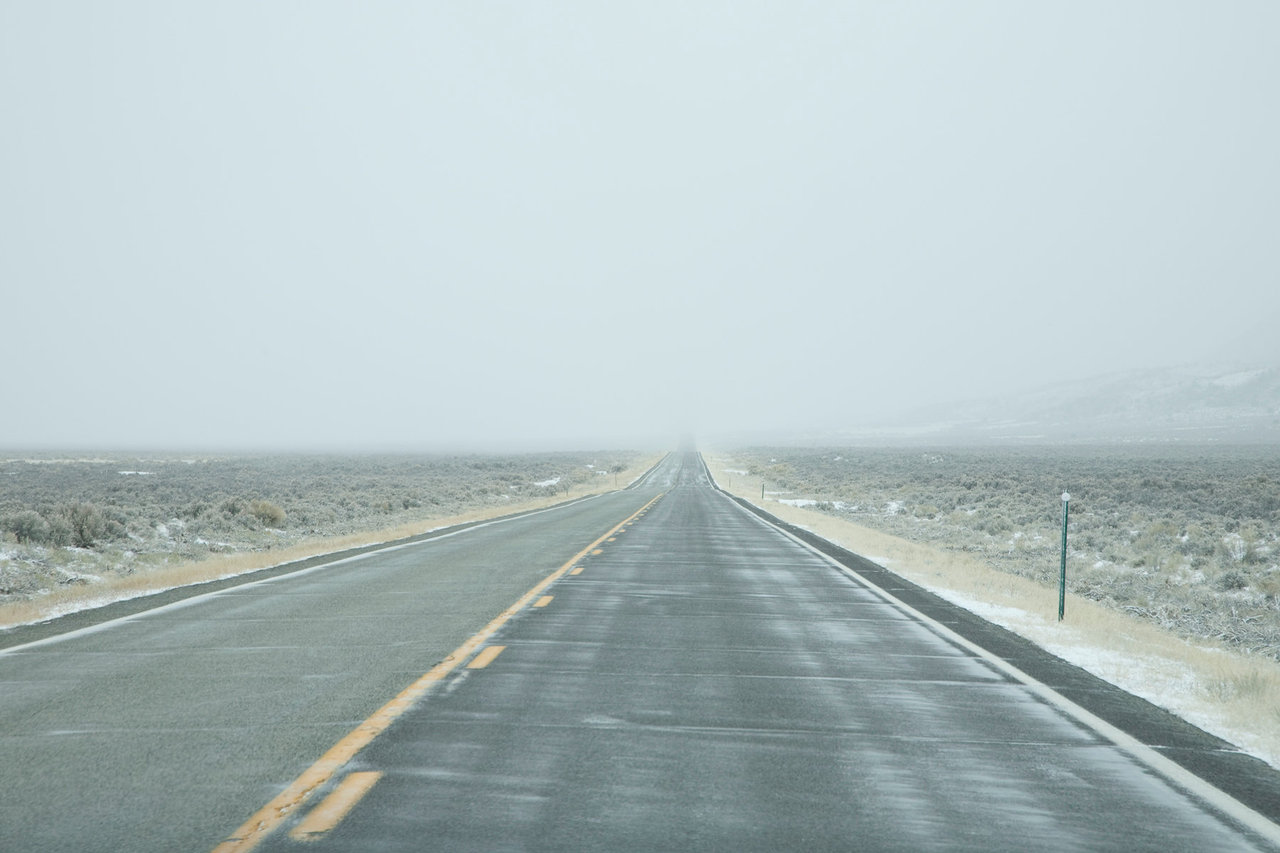 21ST

OF NOVEMBER 2013
Essay 'New Approaches to Portraiture' in Loupe Magazine by Francine Weiss (Photographic Resource Center, Boston University). Proud to be included together with the great photographers Natan Dvir and Jen Davis.

12TH

OF SEPTEMBER 2013
Only a few days before Photoville 2013 starts. Part of my series '80439, Bloody Mary and Sloppy Joe' is on show with FotoFestival Naarden. Go and see this great event: Brooklyn Bridge Park from September 19–29.
http://photovillenyc.org/photoville-2013/dont-stay-here/
21ST

OF AUGUST 2013
Very, very proud to annouce that I'm a 2013 Critical Mass finalist. Especially within this great group of talented fellow photographers!
http://photolucidapdx.blogspot.com.au/2013/08/critical-mass-2013-finalists-are.html
18TH

OF JUNE 2013
Nominated for
SO 2013
(by
PANL
)!!
https://www.so2013.nl/winnaars_en_genomineerden
2ND

OF APRIL 2013
Proud to discover that Joerg Colberg published my series '80439, Bloody Mary and Sloppy Joe' on his blog 'Conscientiuous'.
http://jmcolberg.com/weblog/2013/04/vivian_keulards/
19TH

OF MARCH 2013
My image 'Oh Dear' from the series '80439, Bloody Mary and Sloppy Joe' published in Shots Magazine no.119 'Creatures'.
13TH

OF FEBRUARY 2013
Great news today! I'll be exhibiting my series '80439, Bloody Mary and Sloppy Joe' at the Naarden FotoFestival in The Netherlands! The festival is from May 18th – June 23rd. I hope to see you there!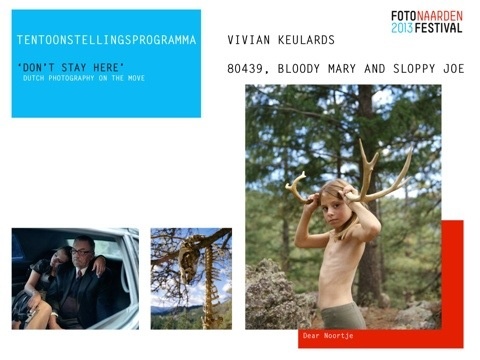 24TH

OF JANUARY 2013
Today I had a gallery talk at
CPAC
about my work and was interviewed by Tomiko Jones at
CPAC
.
16TH

OF JANUARY 2013
Today I joined
The Untitled Art Show
and was interviewed by Eric Isaac and Michael Keen! You can listen to the interview here:
http://untitledartshow.com/?p=2738
11TH

OF JANUARY 2013
Today is the Opening Reception of my and Sharon Harper's show at
CPAC
in Denver! Come and join me at 6pm toninght!
24TH

OF DECEMBER 2012
Merry Christmas and a Happy & Creative New Year to everybody!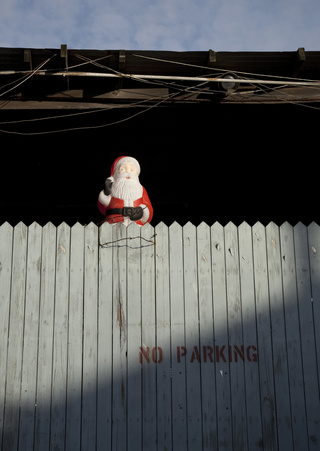 14TH

OF DECEMBER 2012
Mark your calenders! The 8th of January my show opens at
CPAC
in Denver! The reception is on Friday the 11th of January from 6.00pm-8.00pm! Everybody is invited! I hope you can make it!
10TH

OF DECEMBER 2012
Aline Smithson published my work on Lenscratch today! I'm honored!
http://www.lenscratch.com/2012/12/sw-regional-spe-vivian-keulards.html
30TH

OF NOVEMBER 2012
So proud to be part of the Currents 2012 exhibition in the Ogden Museum! Amazing curating of art work over 4 floors in a beautiful museum! Breathtaking!
The Ogden Museum
My 6 pieces in the Currents exhibition
16TH

OF OCTOBER 2012
I just heard that my work is selected by Richard McCabe for the Currents 2012 exhibition in the Ogden Museum in New Orleans during the PhotoNOLA Festival in December!
I'm proud to be in this show with such a wonderful group of photographers: Thom Bennett, J.T. Blatty, Lee Deigaard, Nell Dickerson,
E2
(Elizabeth Kleiveld & Eric Julien), Frank Hamrick, Christopher Harris, Eleanor Owen Kerr, Maria Levitsky, Colleen Mullins, Donna Pinkley, Rylan Steele and S. Gayle Stevens/Judy Sherrod.
7TH

OF SEPTEMBER 2012
Received an email today from the Lucie Foundation that I received 2 Honorable Mentions in the 2012 International Photography Awards annual competition. They received over 10,000 entries during this very special 10-Year Anniversary Edition of the competition.
24TH

OF AUGUST 2012
Yes! I've been selected as a
Photolucida Critical Mass 2012
finalist! Of the 756 entrants I'm among 200 finalists! This is one of the most important events in the States! Hopefully I'll make it to the top 50 portfolios! At the end of november we'll know! Fingers crossed!
9TH

OF AUGUST 2012
Steven Churchill from the
Art of Photography Show in San Diego
: "Dear Vivian, I am delighted to inform you that your work was selected by our judge, Julian Cox, to be exhibited in the Art of Photography Show 2012. We received 16,905 entries, from 77 countries, 200 pieces were chosen. So it's quite an honor that your work was selected by Mr. Cox." So proud!!
9TH

OF AUGUST 2012
Voting was on Saturday the 4th of August! And Yes, I'm in! Gift of Gift of 2012 bought my piece Gift From Heaven, Dominique! That means that my piece is now officially part of the collection of The Museum of Fine Arts in Houston!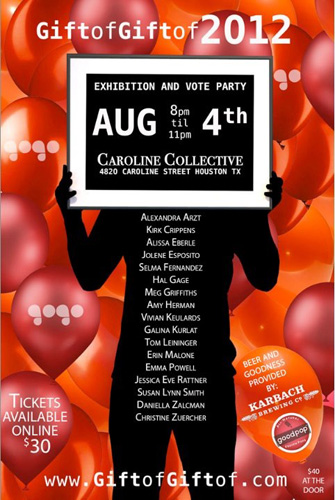 8TH

OF AUGUST 2012
The Center for Fine Art Photography has selected 'Elusive Beauty, Lauren' to be part of the show Center Forward 2012, from September 7th – October 20th, 2012.
16TH

OF JULY 2012
Natasha Egan (Associated Director and Curator of the Museum of the Contemporary Photography in Chicago) and Kathy Ryan (award-winning photo editor of the New York Times Magazine) juried the 3rd Annual Photography Exhibition at
PPAC
in Philadelphia and my piece 'Elusive Beauty, Lauren' is chosen to be part of this show.
1ST

OF JULY 2012
Best of show!
CPAC
purchased my piece, because I was Best of Show at the 2012 Members' show. Now the piece 'Elusive Beauty, Dominique' is officially part of their collection!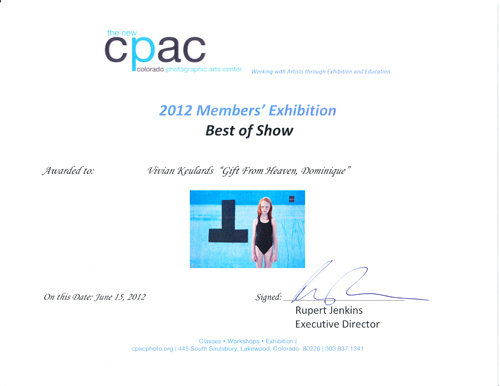 16TH

OF MARCH 2012
At the end of March I'm leaving for the Houston FotoFest! Looking forward meeting reviewers and other photographers from all over the world! Four whole days of only photography!
6TH

OF JANUARY 2012
I'm selected for the
NEW
Dutch Photography Talent book by
GUP
!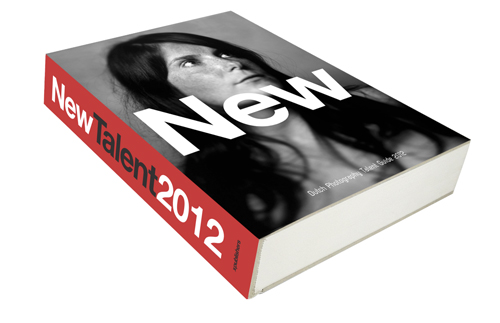 6TH

OF JANUARY 2012
Two pieces (iPhone Hipstamatic images) were selected for this show, by jurors Chuck Mobley (Director, San Francisco Camerawork) and Brian Paul Clamp (owner and director, ClampArt,
NYC
). One is in the show at
CPAC
and one at the Denver Central Library.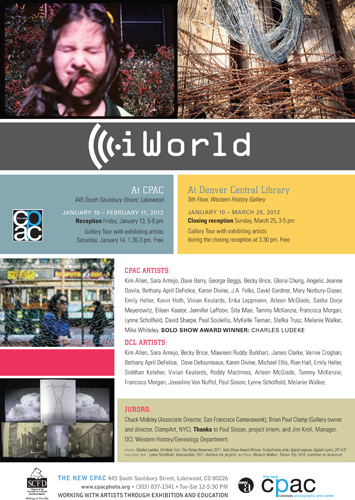 29TH

OF OCTOBER 2011